Library
Next to the VHS (adult education centre) next to where I live is a library as well. So today, after enrolling for my second semester of the French course, I thought I'm going to check it out. And I almost got lost! Oh dear! It's not big, but it has enough interesting stuff. Also plenty of music CD's from Spice Girls to Björk, classical, jazz. So I ended up taking more than I wanted. When I go to the main library at Urban Loritz Platz, I'm never taking more than one or two items. It seems they have too much or the things I want I cannot find or it is not there. I used to go to the library very often, when I was living in Uxbridge (UK) and would take four books at least. I haven't been to the library in over a year. I just rediscovered it recently. We'll see how long it lasts.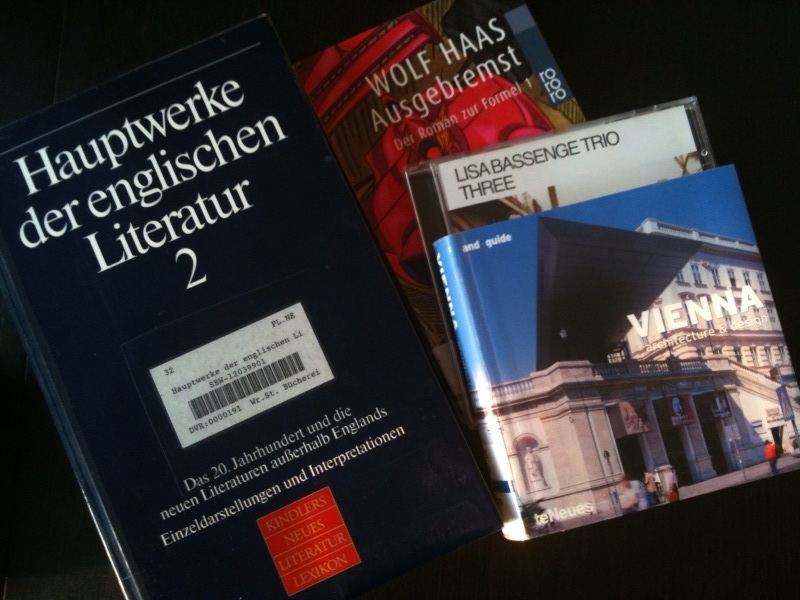 Yesterday at the rehearsal for
Tanz die Toleranz
Josef used music for the warm-up and I had more space (front or second row FTW!). Also we made two groups, which always helps! The piece comes slowly together. But it is still a long way until perfection. Oh dear! And the music! You cannot really count it and I don't know it very well so I don't have any feeling for it either. We've still got four weeks to go.
Labels: Dance, Life, Literature